NDI Alumni
The Alumni Association of National Dance Institute

Our Mission
The mission of NDI ALUMNI is to support NDI through fundraising and volunteer efforts, and to be a resource of encouragement and inspiration to future generations of NDI dancers. Alumni have the opportunity to reunite with their peers at the annual Alumni Homecoming, as well as other events.
NDI ALUMNI welcomes individuals who have been inspired by their NDI experience and want to stay involved with this amazing organization!
If you are an NDI alumna or alumnus (or are in touch with one), we would love to hear from you. Please call us at 212-226-0083 or e-mail alumni@nationaldance.org to get back in touch with your friends at NDI.

Alumni Events
Click here for a list of upcoming activities.

Alumni News and Profiles
Click here to read more about your fellow alumni.
Click here to sign up for our e-newsletter.
Join our group on Facebook
Click here to to join the official NDI Alumni Group.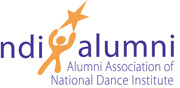 ---
---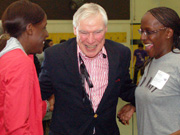 4nd Annual Alumni Homecoming - Saturday, March 3, 2012
---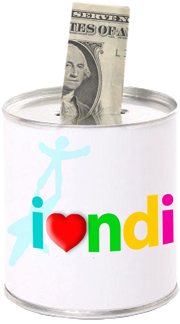 A Fundraising Campaign to Support the Arts Education Programs of National Dance Institute
---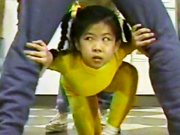 A letter from Alumna Trudy Chan ('94)

---
GET INVOLVED!

Tell us what you're up to
What are you doing now?
Send us a link to your web page
Share your NDI memories

Join our Steering Committee
Shape future activities
Keep others connected
Promote and support NDI
Intern with us
Contribute to our current programs Click here
---