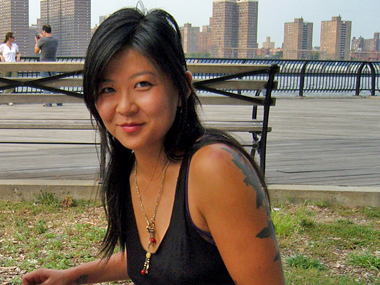 A letter from alumna Trudy Chan ('94)
Posted February, 2012

I say this plainly to anyone who will listen: National Dance Institute gave me life experiences I never even dreamed I could have, and all because one man decided to be so bold and so generous.

Without Jacques d'Amboise and National Dance Institute, I and thousands of other lucky children would have grown up without ever knowing what we could achieve. The NDI experience goes beyond helping kids reach their potential, NDI actually creates that potential and awakens gifts in children that they never knew they possessed. Who could have guessed that a little 11 year old from Chinatown would one day find herself in a sweaty studio in midtown learning intricate mudras and bharatnam dance steps from dancers visiting from Madras? That a paper-mache sculpture would be made in her likeness by the artist Red Grooms? That she would get to visit our Nation's capital to perform at the Kennedy Center in front of the president, and in honor of her mentor? Never in a million years, but NDI made it all happen.

Indeed, NDI opened up entire worlds to me – the boundless beauty of music, literature, art. Those lessons continue to resonate to this day. At a recent jazz concert, I was delighted to recognize the theme being played by the pianist, a haunting melody by George Shearing, having danced to it as a child. I can still recite poems by E.L. Doctorow, Gwendolyn Brooks and William Carlos Williams because NDI developed dances around them. In my humble opinion, I was the best Plum Queen in "this is just to say."

And, this is also just to say: NDI remains one of the most profound and enriching experiences I was ever given in my life. I am overjoyed that they are still granting thousands of children the same opportunities of self-expression, confidence and self-worth. For me, Jacques' legacy goes beyond instilling and inspiring passions. It is that vital sparkle for life and all that life can be, one that I hope to live by until my final curtain call... to the sound of music, laughter and applause.

Thank you, NDI.

With my sincerest and grateful wishes,

Trudy Chan ('94)
Special Events Manager
Rubin Museum of Art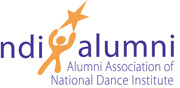 Alumni Association of National Dance Institute
---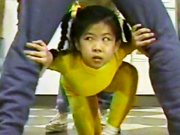 NDI Alumna Trudy Chan ('94) in the "Peanut Ballet"
---