Each year, approximately 200 extraordinarily talented and motivated students drawn from the In-School Program are provided with full scholarships to engage in advanced training outside of school. Children from all corners of New York City come together to work as an ensemble, celebrating each other's achievements and forming lifelong bonds.
NDI's multi-year continuum of advanced training includes the SWAT Team, the Celebration Team, and the Irene Diamond Summer Institute.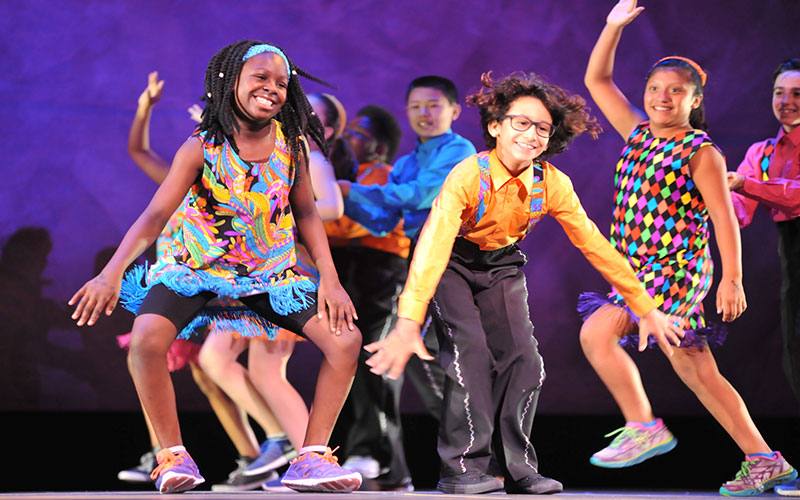 SWAT Team 
NDI's SWAT Team (Scholarships for the Willing, Achieving, and Talented) is composed of over 100 dancers selected from NDI's In-School Program each year. SWAT dancers gather at the NDI Center for intensive instruction every Saturday from January through June. At the same time, these dancers continue to participate in the In-School Program, serving as role models for their peers at school. All SWAT dancers learn complex choreography and perform in the Event of the Year, a series of performances featuring original choreography, live music, and professionally designed sets, costumes, and lighting.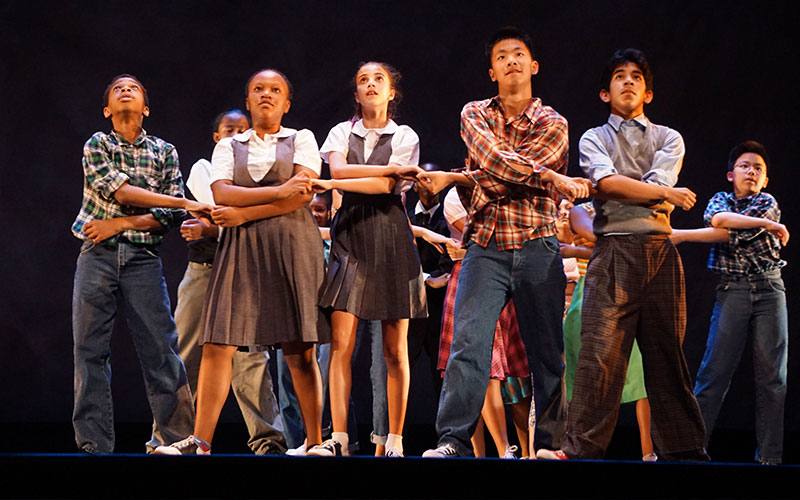 Celebration Team
Exceptionally achieving dancers are invited to join NDI's Celebration Team, a semi-professional performance ensemble. In addition to performing in our annual Event of the Year, these dancers perform throughout the year at prestigious events and venues, including the White House, Lincoln Center for the Performing Arts, John F. Kennedy Center for the Performing Arts, New York City Center, and Symphony Space. The Celebration Team has also performed internationally in China, Indonesia, Switzerland, and Israel.
Celebration Team Performance History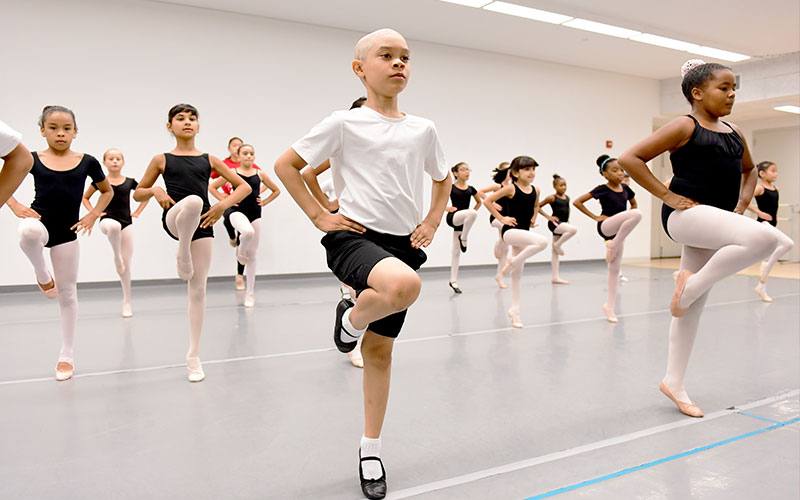 Irene Diamond Summer Institute
The Irene Diamond Summer Institute is NDI's month-long arts intensive held during July at the National Dance Institute Center for Learning & the Arts. Approximately 100 children selected from the SWAT and Celebration Teams receive full scholarships to attend. The dancers participate in a rigorous schedule of ballet, modern, jazz, tap, music, and choreography. This enriching program deepens our dancers' experience in the arts, instilling in them increased self-confidence and a solid foundation in dance and music technique.