With your support, National Dance Institute's world-renowned arts education programs will impact the lives of thousands of school children this year through the transformative power of dance and music. With you by our side, we will instill in students a love of the arts, a passion for learning, and a desire to strive for their personal best—both in the classroom and beyond.
There are three easy ways to make a donation to National Dance Institute:
Email, mail, or fax your donation. Please print and complete this Donation Form (PDF):

Email your donation form to Michele O'Mara, Chief Advancement Officer, at momara@nationaldance.org;
Mail your donation form with a check (made payable to National Dance Institute) to: National Dance Institute, 217 W. 147th St., New York, NY 10039;
Fax your donation form to (212) 226-0761.

Call (212) 226-0083 and we will happily take your donation over the phone.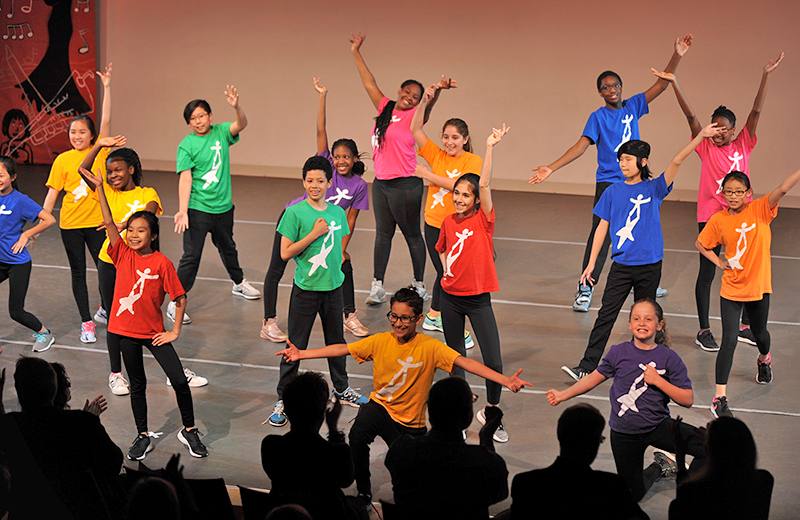 Become a member of NDI CenterStage, our annual membership program, and join a visionary collective of NDI supporters who believe in the power of the arts in the life of a child.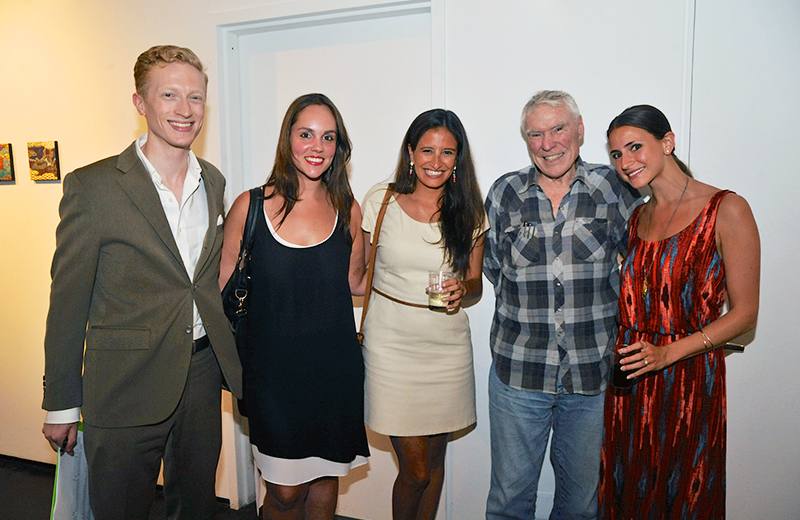 New York City's next generation of cultural philanthropists, ages 21 to 40, dedicated to the arts, dance, and music.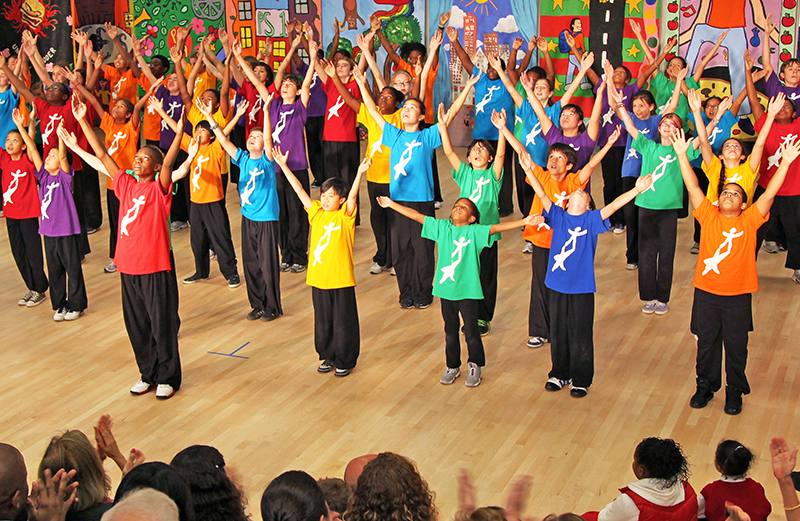 The Silver Star Society recognizes individuals whose generosity and foresight provide the joy of the arts to thousands of New York City school children through thoughtful estate planning.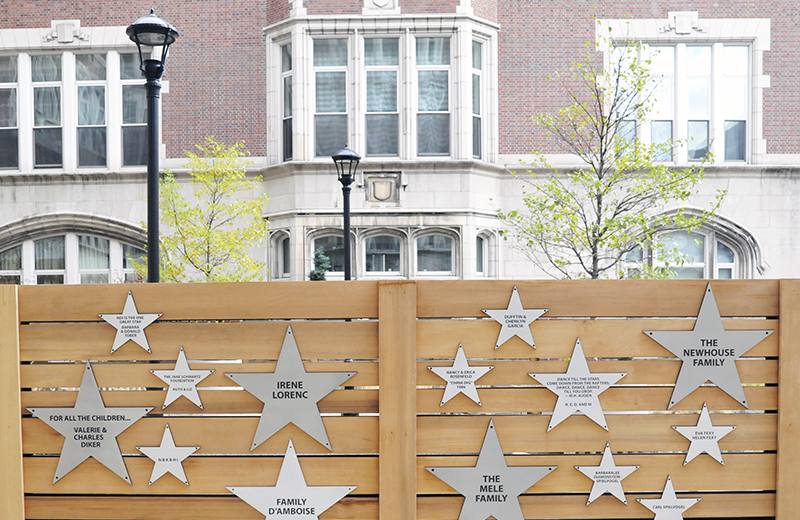 We extend heartfelt thanks to all of our annual donors who make our work possible.
National Dance Institute is supported in part by public funds from the New York State Council on the Arts with the support of Governor Andrew Cuomo and the New York State Legislature, the New York City Department of Cultural Affairs in partnership with the City Council, including Council Members Margaret Chin, Daniel R. Garodnick, Ben Kallos, Darlene Mealy, Carlos Menchaca, Rosie Mendez, Helen Rosenthal, and Ydanis Rodriguez and the City of New York, Department of Youth and Community Development.
ANGELS' CIRCLE
($5,000,000 and above)
The Foundation to Promote Open Society
LEADERS' CIRCLE
($1,000,000 – $4,999,999)
Madaleine Berley and
Arnold S. Penner
The Howard Gilman Foundation
Goldman Sachs Urban Investment Group
L+M Development Partners
McCormack Baron Salazar
Judy and Josh Weston
FOUNDERS' CIRCLE
($500,000 – $999,999)
Valerie and Charles Diker
The Kresge Foundation
DIRECTORS' CIRCLE
($100,000 – $499,999)
Anonymous
The City of New York through the Department of Cultural Affairs, in partnership with the New York City Council and Manhattan Borough President
Stuart H. Coleman
Daphna and Gerald Cramer
Lauren B. Cramer
Nili and Nathaniel de Rothschild
Susan and John Fullerton
Paula and Jeffrey Gural
The Heckscher Foundation for Children
Kathy and Joe Mele
Kerry and Ron Moelis
Helen Stambler Neuberger and Jim Neuberger
Susan and Donald Newhouse
The Pinkerton Foundation
CHOREOGRAPHERS' CIRCLE
($50,000 – $99,999)
Jennie L. and Richard K. DeScherer
Ketty and François Maisonrouge
DANCERS' CIRCLE
($25,000 – $49,999)
The Barker Welfare Foundation
Jacques d'Amboise
Edith and Jonathan Fassberg
Julie and Jon Landau
Anya Herz Shiva and
Dr. Andrew Shiva
The Winston Foundation
MUSICIANS' CIRCLE
($10,000 – $24,999)
Glenn Close and David Shaw
Deborah Colson and Mark Diker
Barbaralee Diamonstein- Spielvogel and Carl L. Spielvogel
Carol H. and Robert D. Krinsky
Mary Tyler Moore and
Dr. S. Robert Levine
Jenny Morgenthau
Beth Kobliner Shaw and David E. Shaw
Marc Solomon
Barbara and Donald Tober
ARTISTS' CIRCLE
($5,000 – $9,999)
Muna and Basem Hishmeh
Louise Klebanoff
Yvonne and Leslie Pollack
Nancy Rosenfeld
Jamee and Michael Schleifer
Ruth Schwartz, Liz Hinden &
the Jane Schwartz Foundation
Linda Singer and Louis Klein, Jr.
Tracy Straus
The Weininger Foundation
Ellen Weinstein and Eric John
PATRONS' CIRCLE
($1,000 – $4,999)
Arlene C. Cooper
Cherilyn and Dufftin Garcia
The Harkness Foundation for Dance
Alexandra and Jay Langner
Eleanor Shakin
Shining Sung
Eva-Maria and Hans Tausig
FRIENDS' CIRCLE
(up to $999)
Peter Bartholomaus
Susan Bokan
Anna and Bohdan Bushell
Rosemary Carey and Ed Hynes
Trudy Chan
Barbara Cohen
Kelly and Christopher d'Amboise
Louise Kerz Hirschfeld and
Lewis B. Cullman
Barbara and Robert Freedman
Karen Gutch
Margot L. Levinson and
John Gantz
Jacynth Paterson Orridge
Lois and Richard Pace
Mike Pitsikoulis
Miriam K. Reines
Anne Saidman
Robert A. Schulman
Seran Trehan
Our heartfelt thanks to the following organizations contributing through matching gift and employee giving programs:
Bank of America Matching Gift Program
The Benevity Community Impact Fund Charity Meets its Match/ Regeneron Matching Gift Program
Combined Federal Campaign
IBM/Employee Charitable Contribution Campaign
IBM Matching Grants Program
Morgan Stanley
Pfizer Foundation Matching Gifts Program
TRUiST
UBS Matching Gift Program
NDI is a 501 (c) (3), non-profit organization that relies on the extraordinary generosity of the public and private sectors in carrying out its mission. We are deeply grateful for your support.