National Dance Institute's largest fundraiser of the year is its Annual Gala. Mirroring the theme NDI is infusing into all its classes throughout the New York City public school system this year, the theme for this year's Gala is Dance Me a River. Since the dawn of time, rivers have enabled civilizations, built economies. and inspired dreams. They are a source of life to those who live along its banks as well as under its waters. This will provide a magical and meaningful backdrop to our beloved Annual Gala.
NDI's Gala is a highlight of the Spring social calendar in New York City and raises $1.5 million in support of NDI's award-winning arts education programs for thousands of children in New York City public schools each year. This eagerly-anticipated event will begin with a festive cocktail reception for its nearly 500 guests, followed by an elegant sit-down dinner punctuated by a spirited live auction, an honors presentation, and special performances by the children of National Dance Institute that will send guests' spirits and hearts soaring!
6:00 p.m. – Cocktails
7:00 p.m. – Dinner, Honors, Performances, and Live Auction
You can securely place your order online below OR you mail or fax Gala Reply Card to:
National Dance Institute Gala Office
c/o Ruth C. Schwartz & Co.
1115 Broadway, Suite 1019 New York, NY 10010
Tel: 212.463.0684
Fax: 212.710.2601
ndigala@rcspr.com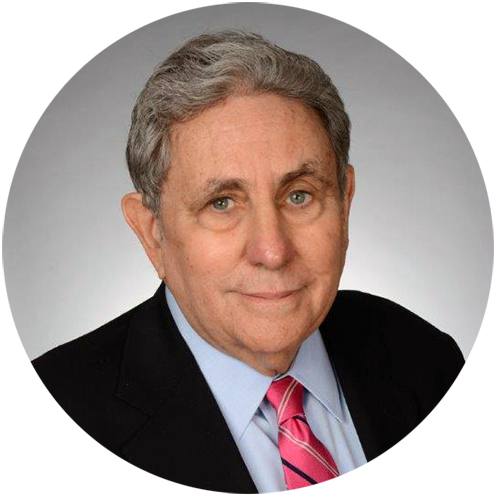 JEFFREY GURAL
Chairman, GFP Real Estate LLC
Jeffrey Gural is Chairman of GFP Real Estate LLC. GFP Real Estate LLC has an ownership interest in 41 properties, almost all of which are located in Manhattan. Mr. Gural, along with his son, Eric Gural and nephew, Brian Steinwurtzel are responsible for all future acquisitions and the managing and leasing of the 10 Million square feet that they have an ownership interest in.
Mr. Gural joined Newmark Knight Frank in 1972, and served as Chairman until 2017, after which he became Chairman Emeritus. Prior to that, Mr. Gural was a member of the staff of Morse-Diesel Construction Co., for approximately six years where he was responsible for the supervision and construction of more than one million square feet of new office space in such notable buildings as 437 Madison Avenue and 645 Madison Avenue.
Mr. Gural is a member of the Board of Directors of The Real Estate Board of New York; President of the enCourage Kids Foundation; Chairman of "I Have a Dream Foundation – NY" and Co-Sponsor of the Chelsea-Elliot "I Have a Dream" Project; former Chairman of the Board of Directors of the Times Square Alliance; member of the Board of Trustees of The New School; Chair of the Board of Governors for Eugene Lang College The New School for Liberal Arts; Chairman of the Board of Directors for Alliance of Resident Theatres/New York; Vice President of The Broadway Association; member of the Board of Directors of the Museum at Eldridge Street; member of the Board of Directors of the Statue of Liberty Foundation; member of the Board of the Settlement Housing Fund; member of the Board of Directors of New York City Outward Bound Schools; member of the NYC Board of Directors for the March of Dimes and President of The Realty Foundation of New York. Mr. Gural is a member of the Board of Directors of the UJA-Federation, where both he and his father, Aaron Gural, were honored at the organization's 1995 Annual Luncheon.
As a sideline, Mr. Gural is a major owner and breeder of Standardbred racehorses and has two farms in Upstate New York and Northern Pennsylvania. Mr. Gural owns a casino in Upstate New York; Tioga Downs and a racino at Vernon Downs. Mr. Gural is also Managing Partner of New Meadowlands Racetrack LLC, which is the current lessee and operator of the New Meadowlands Racetrack. The Meadowlands recently opened a new $120 Million grandstand which is a state of the art new facility.
Mr. Gural is a graduate of Rensselaer Polytechnic Institute, with a degree in Civil Engineering. He is married, has three grown children, six grandchildren and resides in Manhattan.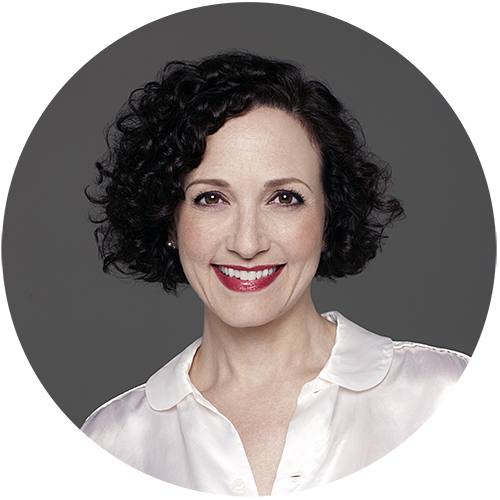 BEBE NEUWIRTH
Dancer, Singer, Actress
Over the course of her distinguished career, Bebe has achieved extraordinary success in theatre, television and film. In 1980, she made her Broadway debut in A Chorus Line. She then appeared in Little Me, Dancin', and Sweet Charity, for which she won her first Tony Award, followed by Damn Yankees, Fosse, and The Addams Family. Bebe won her second Tony, as well as the Drama Desk, Astaire, Outer Critics Circle, and Drama League Distinguished Performance of the Year Awards for her portrayal of Velma in Chicago. A few years later she played Roxie in the show, making her the only triple-threat to have played both parts on Broadway. Her broad diversity of roles in Regional Theatre and off-Broadway have ranged from Anita in West Side Story at the Cleveland Opera to Katherine in The Taming of the Shrew at the Williamstown Theatre Festival; from a Richard Greenberg play at Lincoln Center to a Woody Allen play directed by Mr. Allen at the Atlantic Theatre Company. Several years ago she appeared in the critically acclaimed Here Lies Jenny, a music theatre piece comprised entirely of music by Kurt Weill, at the Zipper Theatre. It was directed by Roger Rees and choreographed by Ann Reinking.
Bebe is well known for her work in film and television. She won two Emmy Awards for her role of Lilith Sternin Crane on Cheers and was nominated for Emmys for her work on Frasier and for her portrayal of Dorothy Parker in the TV movie Dash and Lilly. She was a guest on The Good Wife and Blue Bloods, and most recently had a regular role on the first three seasons of CBS' Madame Secretary.  She has appeared in numerous films, including Say Anything, Green Card, Bugsy, Jumanji, Summer of Sam, Liberty Heights, Celebrity, and Tadpole. 
Ms. Neuwirth toured a symphony show, "Bebe Sings Weill and Kander & Ebb", and a piano cabaret show, "Stories with Piano". Her two CDs are a studio album called "Porcelain", and another recorded live at 54 Below called "Stories… in NYC".
Ms. Neuwirth's awards include the CTFD Rolex Dance Award, the Dance Magazine Award, and the Sarah Siddons Society Award, among many others. She was a vice-chair of The Actors Fund, for whom she founded a program called The Dancers' Resource – a program aimed at relieving the particular emotional and physical challenges faced by dancers. She has an Honorary Doctorate from the Manhattan School of Music, is an Honorary member of Local 1 (Stage Hands Union), and is an Honorary Zeigfeld Girl. 
Directions
Ziegfeld Ballroom
141 W 54th St, New York, NY 10019
TICKETS
The taxable portion of each ticket is $200.
$5,000 Amazon River Ticket
(VIP seating)
$4,000 Nile River Ticket
(Premium seating)
$2,500 Yangtze River Ticket
(Prime seating)
$1,250 Hudson River Ticket
(Priority seating)
$500 Danube River Ticket
Special Young Patron pricing (ages 21−40); limited quantity
GALA JOURNAL
Reserve by Wednesday, March 28, 2018.
The deadline has passed.
$10,000 Centerfold Ad (color) SOLD
$7,500 Back Cover (color) SOLD
$5,000 Inside Front Cover (color) SOLD
$5,000 Inside Back Cover (color) SOLD
$2,500 Full Page (b&w)
$2,500 Full Page (b&w)
$1,500 Half Page (b&w)
$750 Quarter Page (b&w)
STARCHILD PROGRAM
Learn more about NDI's StarChild Program here.
$25,000 Adopt a School
$10,000 Adopt a Class
$5,000 Make a DREAM Come True
$2,500 Keep the Music Playing
$1,000 Sponsor a Dancer
For more information, please contact NDI's Senior Director of Development Michele O'Mara at 212.226.0083 or momara@nationaldance.org
Gala Sponsors