NDI's training programs disseminate our renowned teaching methodology to educators and artists from around the world.
For more information about NDI's Teaching Artist Training programs, please contact Emily Meisner, Director of Professional Development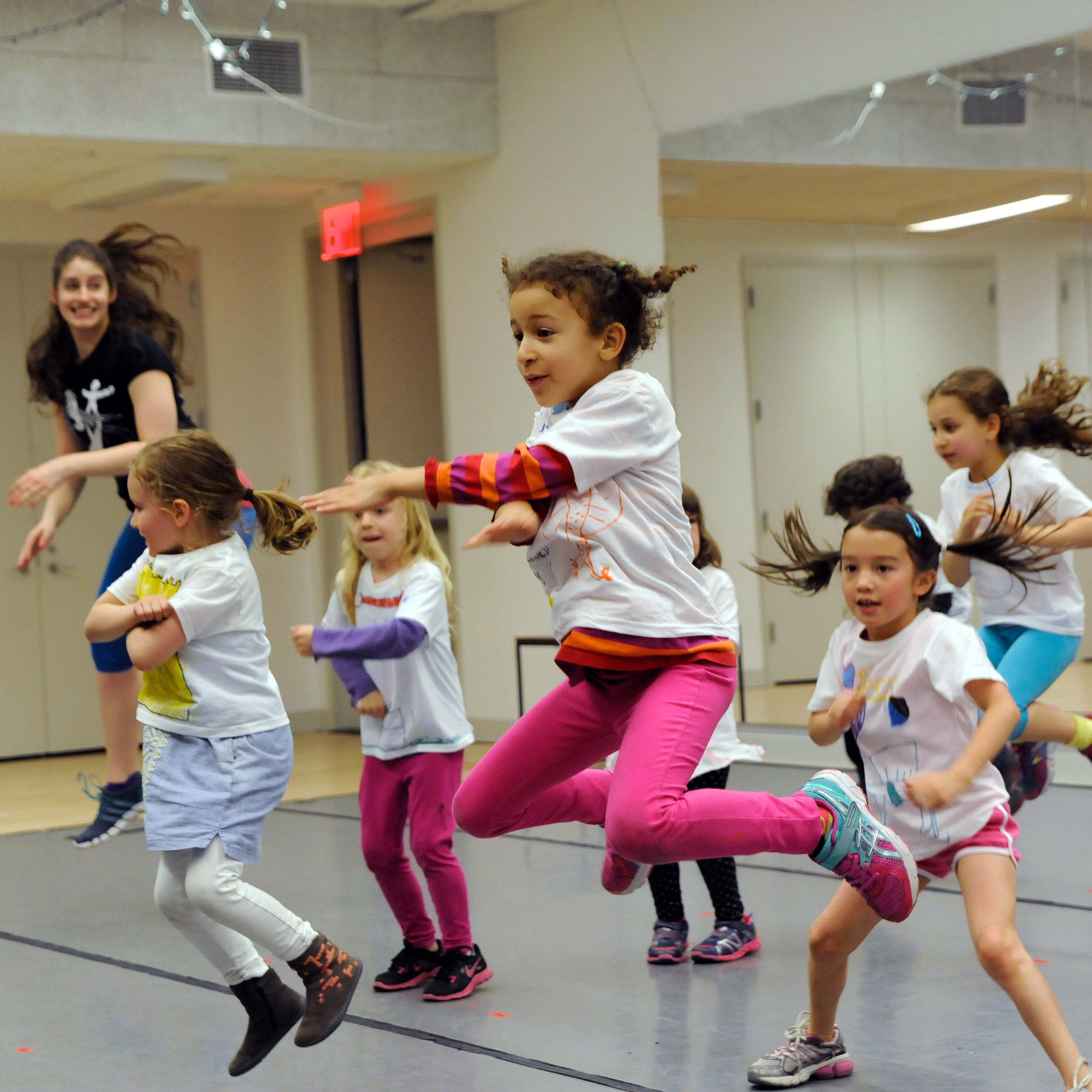 Early Childhood Workshop
In this experiential workshop, a team of master teaching artists—including dancer/choreographers and a musician—will model NDI's unique approach to intertwining process and performance for early elementary children. We will demonstrate the use of vivid storytelling to engage and inspire; introduce inventive choreography that develops musicality and physical mastery; and share movement "games" designed to elicit dynamic, student-generated movement.
Fee: $50.
Date: 
2:00 p.m. to 4:00 p.m. on Thursday, February 21, 2019.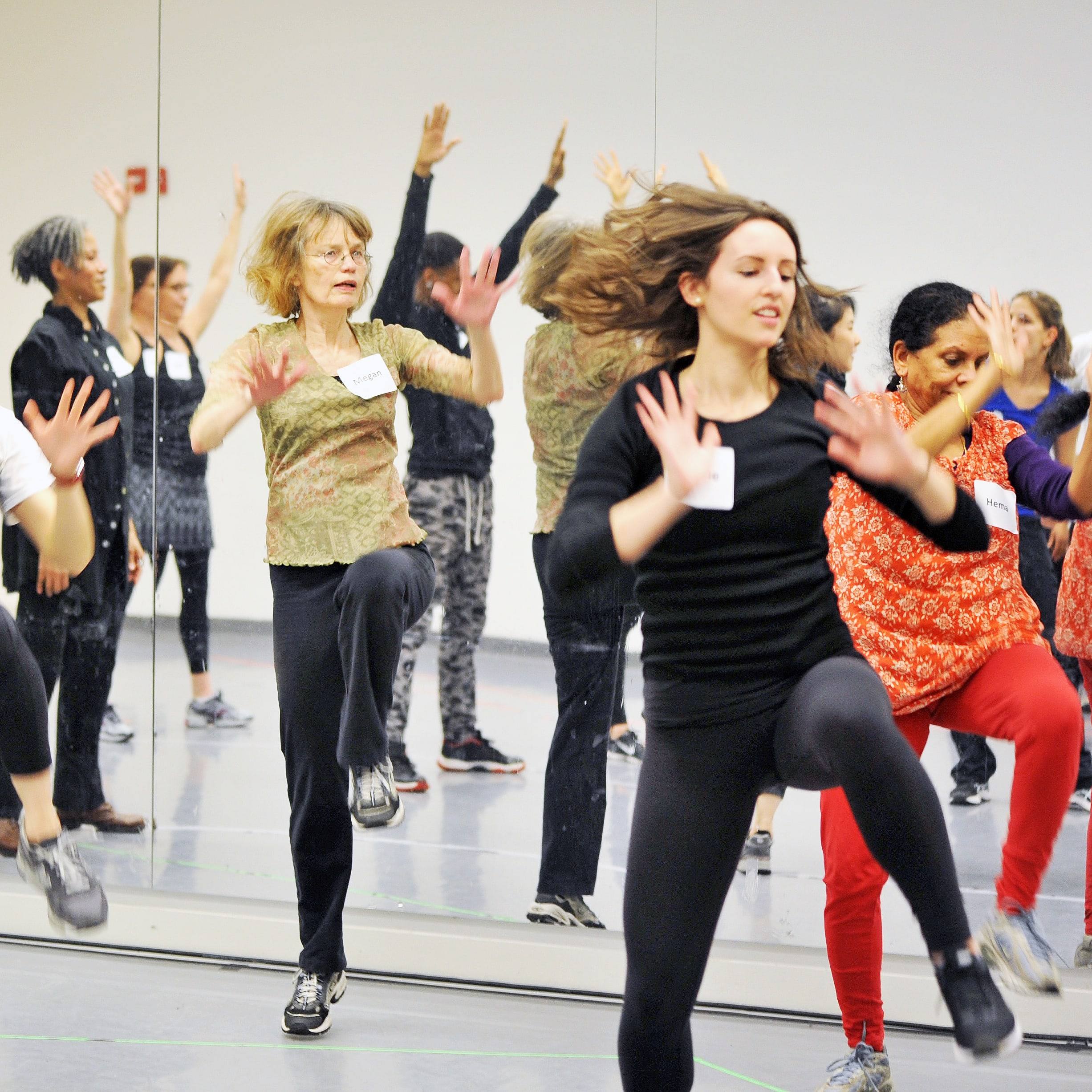 Introductory Workshops
for dancers & dance educators
Join us for an introduction to NDI's unique teaching methodology! Experience a joyful and energizing dance class led by NDI Master Teaching Artists, and explore our core techniques and their application to diverse classroom settings. Connect with colleagues in the field and learn more about training and employment opportunities with NDI.
Fee: $25.
Date: 
6:00 p.m. to 7:30 p.m., Monday, March 18th, 2019.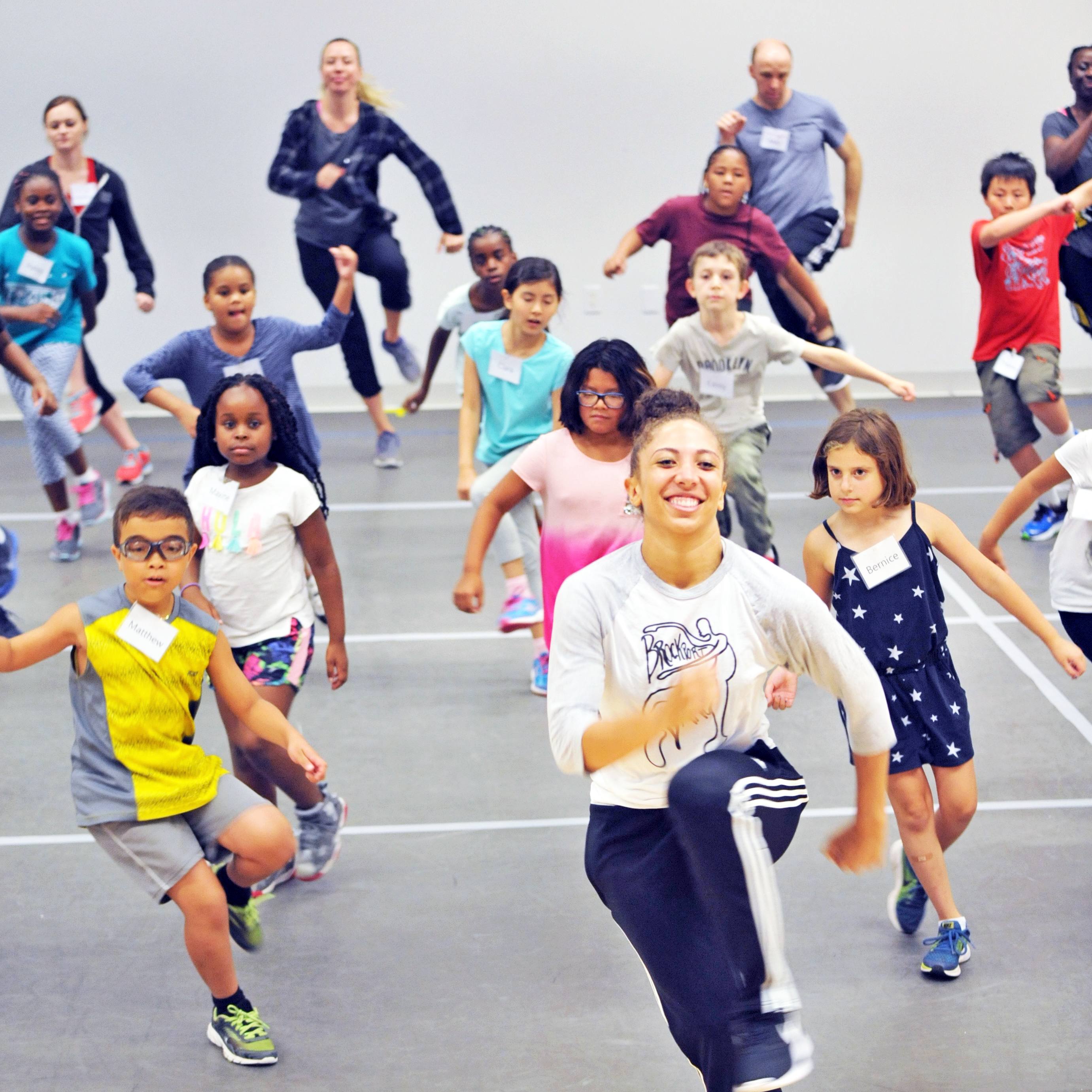 Two-Week Teaching Artist Training Intensive
The Two-Week Intensive is an immersion in NDI's renowned teaching techniques. Led by NDI's Master Teaching Artists, the training takes place at the NDI Center for Learning & the Arts in Harlem. Participants work directly with children, mastering the unique pedagogy that has been developed over NDI's 43-year history. Each year, professional artists and educators from around the globe emerge from this transformative experience with an advanced set of teaching tools that equip them to motivate, engage, and inspire diverse learners to excellence through the power of the arts.
The Two-Week Intensive includes daily teaching opportunities, choreography workshops, stimulating group discussions, and presentations from leaders in education. This enriching program culminates in a celebratory performance.
Successful completion of the Two-Week Intensive is a prerequisite for employment with National Dance Institute.
Fee: $1000 (scholarships available by application).
Date:
9:00 a.m. to 5:00 p.m.; Monday, July 29–Friday, August 9, 2019.
NDI & The Art of Teaching
This 10-week course focuses on key aspects of the NDI methodology, such as effective classroom management techniques, teaching strategies for diverse learners, and the use of performance to motivate children to excellence.
NDI & The Art of Teaching is open to teaching artists, professional dancers, and classroom teachers passionate about dance and movement.
NDI DREAM Project Training
The NDI DREAM Project (Dancers Realize Excellence through Arts and Movement) is a unique program and teaching methodology designed to serve children with disabilities. Co-developed by NDI Associate Artistic Director Kay Gayner and Pediatric Physical Therapist Agnes McConlogue Ferro, the DREAM program brings children with and without disabilities together to dance and perform as an ensemble.
In the training, participants will observe and assist a DREAM program, discuss the pedagogy, and practice implementing the techniques. The program will culminate in a joyful performance. Participants will emerge from this advanced training with new strategies to ensure equitable inclusion, as well as tools to effectively differentiate instruction and highlight and develop every dancer's abilities.
For more information, contact Aileen Barry.
Applicants to the NDI DREAM Project Training must have successfully completed NDI's Two-Week Teaching Artist Training Intensive.
NDI offers tailored workshops for arts organizations, community centers, and schools. We design plans that meet your unique needs and improve the teaching of dance in your organization. We also offer musician trainings that equip professional musicians with the foundational tools necessary to support an NDI-style program.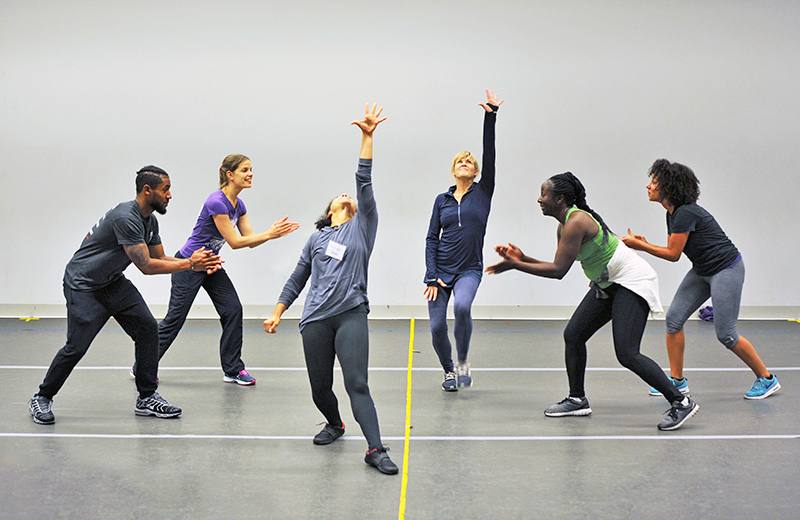 Recent Professional Development Workshops:
National Child Research Center, Washington, D.C.
Ballet Nova, Washington, D.C.
BalletX, Pennsylvania
CityStep, New York
Community-Word Project, New York
Dance Education Laboratory (DEL), New York
Dance Theatre of Harlem, New York
Houston Ballet, Texas
Kids Dance Outreach, Indiana
Mark Morris Dance Group, New York
Mount Holyoke College, Massachusetts
Turnaround Arts, Washington, D.C.
"I would recommend this to any artist because it is accessible and filled with strategies to engage student participation."
"I would recommend this workshop not only to dance teachers, but directors of theatres and companies of all ages. I think the core values can extend to any age, type, and level of performer."
"Since arriving home I've told the story many times that it was a two-week training with not a moment wasted. The training was efficient, organized, experiential. I don't think we could've learned more if we tried. The setting itself was uber positive, open, and engaging. The master teachers, musicians, and speakers were all at the top of their game."